Raise a Floppa - The Loop
Play Sound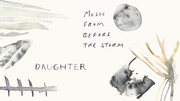 The soundtrack for Life is Strange: Before the Storm consists of licensed tracks and an original score composed by the English indie band Daughter. The original score for the bonus episode "Farewell" was composed by Mike Reagan. A Vinyl Edition of the game with an exclusive vinyl set of the licensed soundtrack is available exclusively at the Square Enix Store.[1]
A standalone album featuring Daughter's work for the game entitled "Music from Before the Storm" released digitally on September 1, 2017, one day after Episode 1's release.[2] Daughter announced an exclusive limited-edition, gatefold vinyls of the score on March 6, 2018[3], releasing in select record stores across the United States on April 21 as a part of Record Store Day[4], and online in UK regions the following week, April 28[5].
The licensed tracks feature songs from bands/artists such as Speedy Ortiz, Lanterns on the Lake, Koda, Broods, Brody Dalle, and Wolf Alice. The bands/artists are mainly in the genre of indie rock and are American, English, Belgian, New Zealander and Australian.
Licensed Tracks
Episode One - "Awake"
Original Score
Episode One - "Awake"
Daughter - Witches (When James Amber tells to Rachel the truth about her mother, entering the mill to find Sera)
Daughter - All I Wanted (When Chloe and Rachel lie in bed together)
Daughter - Hope (When Chloe gets in the shower)
Daughter - Burn It Down (When Chloe takes Rachel to the hospital)
Daughter - I Can't Live Here Anymore (During the confrontation with Eliot Hampden, when David proposes to Joyce, in the campus scenes of the ending montage)
Daughter - Flaws (Briefly in the last scene in Rachel's hospital room before the final choice, after the final choice if Chloe tells the truth)
Daughter - Glass (When Rachel leaves in Chloe's truck and at the lighthouse scene at the end)
Daughter - Voices (During the post-credits scene)
Bonus Episode - "Farewell"
Mike Reagan's original score:
MikeReagan - Free Roam
MikeReagan - Pause Menu
MikeReagan - Title Theme
MikeReagan - Zen1
MikeReagan - Zen2
MikeReagan - Zen3
Original Music
Trailers
Official Releases
Music from Before the Storm (Daughter)
Limited Edition Soundtrack
Playlists
Official Playlists
Unofficial Playlists
TBA
Trivia
The Limited Edition Soundtrack album uses the radio edit of "Are You Ready For Me," with the profanity in the chorus muted, while the game itself uses the uncensored version, both when it's played live and heard over the radio.
The song "Dreams of William" was called "With Without" at some point. The name can be seen in the Deluxe Edition announcement trailer and as an internal name "Daughter-WithWithout".[6]
Videos
Gallery
External Links
References