Raise a Floppa - The Loop
Play Sound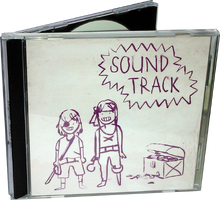 The Soundtrack is a compilation of licensed tracks for Life is Strange which appear in addition to the original score by Jonathan Morali. There are official lists available on Spotify, YouTube and other streaming services, provided by Square Enix.
On January 19th, 2016, for North America and January 22nd for Europe, the Official Soundtrack was released as a part of the Limited Edition, featuring 14 licensed songs and 8 score tracks by Jonathan Morali. The cover art is a reference to the pirate CD Max Caulfield made for Chloe Price when she was 12.
Licensed Tracks
Played by Mr. Jefferson in the Dark Room:
Mud Flow - The Sense Of Me (Max drives away from the Dark Room and hears Nathan's voicemail)
Syd Matters - Obstacles (Sacrifice Arcadia Bay ending, Chloe and Max leave Arcadia Bay's ruins behind)
Foals - Spanish Sahara (Sacrifice Chloe ending, Chloe's funeral)
Original Score
The original score was composed by Jonathan Morali.
Golden Hour (Menu Theme)
The Storm
Blackwell Academy
Kate
Timeless
Timelines
Night Walk
Max and Chloe (Credits)
Trailers
Official Soundtrack
List of all Songs featured in the Soundtrack for the Limited Edition:
Analysis
Many songs of the soundtrack are relatable to the game's characters, relationships and events.
Main article: Soundtrack Analysis
Playlists
Here are some OST-playlists created by users and the official Life is Strange team with all 14 official songs.
Official
Unofficial
Trivia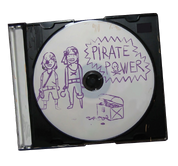 The cover art for the Soundtrack CD is based on the cover of a mix tape Max made for Chloe when she was 12. You can find it in a drawer in Alternative Chloe's room in "Dark Room".
There is an extremely rare Vinyl version.[1] Only a few these vinyls were created as promotional materials for Life is Strange, though (like the licensed soundtrack) they aren't sold commercially. Originally it was part of an official give away, later you could win it during Square Enix livestreams and it was available as a prize during some fan contest like the Life is Strange Fans community's contests[2] and other giveaways[3]. You can only get it as a Reward on the official Square Enix shop by using EPts you receive for buying Square Enix products.
References