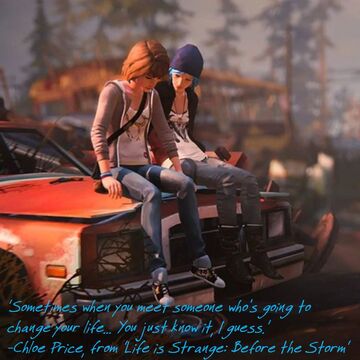 Hi, welcome to my domain... I mean profile. My nickname on this Wiki is "Safiye Choson" as you saw. Turkish name "Safiye" means I love the Osman Empire(never "Ottoman"! :( ), and Choson means I'm Korean, for Choson(or Joseon) is the name of the Korean dynasty founded in 1392, fell in 1910.
Residence: Republic of Korea. aka South Korea
Home shit home, as Chloe once said. Korea is my country, but I don't think it's particularly beautiful or good to live in. Almost EVERY teen tied at school until midnight every day except Sunday, and the youth unemployment rate is high. Of course, there is a Korean proverb that "When you see other's rice cake, it always looks bigger than yours", but honestly, I'd like to drop a bomb here...
Job: Graduate Student of The graduate school of Korean Studies
The graduate school of Korean Studies, sometimes called as Academy of Korean Studies(i.e. AKS) is, I can say, Mecca of Korean studies to non-Koreans. There are some great schools in Korea, but AKS has the highest ratio of non-Korean students as I know. There are about 300 students in here, and more than half are non-Koreans.
In this academy, I'm studying the historical relationship between Korea and Japan in 17~18c. I already discovered some interesting points, and the second thesis is on the way!
Life is Strange and Me
Now, I want to describe myself by comparing myself to three girls from this game. This DOESN'T means that I'm special or something of course, and I believe you can easily find some common feature with Max or Chloe if you try.
Max Caulfield and Me
I never thought about this before I write this, but maybe, I'm quite similar to her.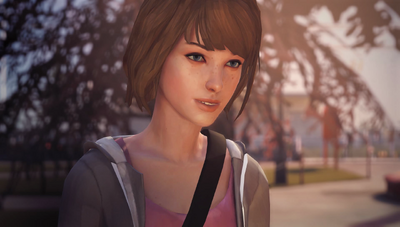 Personality
"Max is geeky, quite introverted and slightly self-conscious, particularly when it comes to her photography." according to Max Caulfield page, and this is me.
geeky: I'm history nerd actually, and always think about it unconsciously. You can call "nerd" if you see someone who thinks about Machiavelli when she drinks Macchiato. amiright? :D
quite introverted: I believe this is one reason that I had little(or no) friends when I was teen, and now either. And I don't think she is truly "introverted". Just look and listen to her conversation with Victoria at the End of the World Party when Max made fun of her!
slightly self-conscious, particularly when it comes to her photography: I'm not good at photography but hate to lose when it comes to history. I eagerly want to be the best historian about what I'm studying. :)
Fashion and style
Max usually wears simple T-shirts and "generic jeans" you know, and this is what I wear too. There are some jeans and denim, and plain, striped, or checked T-shirts in my wardrobe, but no drawings or logos in my clothes. I loved the alternative Max's cardigan and shirt.
I wonder what Max wears in winter, and love my black duffle coats.
Missing for five years
Now I think this s*cks when I played the game for the first time, but to think about it, this is what I doing too. I blame my terrible social skills, but I don't usually contact my friends and family first. I just waiting to be contacted instead. :/
Chloe Price and Me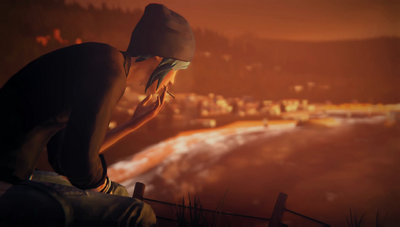 When I first met Chloe, I was surprised that she was very similar to my teenagehood.
"All the world is a stage"
When I was a middle and high schooler, I sorted other students into "someone who can be my friend" and "someone who cannot be my friend" because I had been bullied since I was an elementary school student. And to protect myself from the latter, I pretended to be strong and tough while I was very sensitive and emotional, just like Chloe.
But unfortunately, I wasn't a good actress. In fact, I didn't escape from bullying until I graduated from high school.
Relation with Family
When I was a child, my dad was "No.1 dad" to me, just like William to Chloe. But when I became a teen, I found he made something like a "Life Plan" for my future, which looked like shit to me(When I look back, that was quite brilliant and logical, but logic isn't enough to subdue rebellious teenager, you know). So I began to resistance against my dad, who wanted to tightly fit me into his plan.
While I quarreled with my David, my mom chose to become Joyce. She tirelessly tried to make peace between me and dad, and I still feel sorry for her.
I'm calling my dad as "soldier" nowadays, but still calling him "douche" sometimes.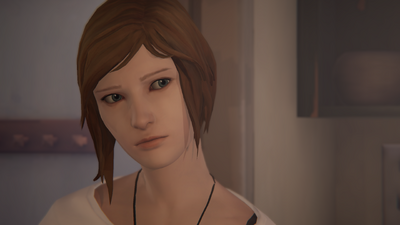 Just like Chloe, I'm not good at reading other's feelings and minds. So I often say something inappropriate or awkward. Maybe my introverted personality which I mentioned earlier and bad social skill are the reason I don't have my Max or Rachel.
"I'd like to drop a bomb on Arcadia Bay and turn it to fucking glass..."
Because I lived in hella when I was a teen, I always wanted to move somewhere. Wherever was fine, if only it's not where I was. Or, I wished something big(like a war or pandemic) would happen.
NO EMOJI
I hate loud emoji too, but simple emoticons such as :) or :D are fine to me.
LGBT+
Yeah, I am. But I'm not les. Let's just say I recently bought a black ring to put on my right middle finger.
Rachel Amber and Me
Little Miss Perfect
I was bullied by other students as I mentioned earlier, but on the other hand, I tried to become a model student to teachers for protecting myself from bullies(In Korea, teachers have more influence over students than in the USA). So I pretended to take school regulations very seriously and very polite to them. As a result, I was more popular among teachers than fellow students.
But after ten years, I think depending on the teachers was a dumb solution to solve the problem.
"I love nights after a show!"
From an early age, I have always been good and liked at presentation. And I enjoyed my satisfaction when everybody claps at me. So when I first heard Rachel's line "I love nights after a show! ... It's such a high! No more nerves, just the adrenaline...", I totally understood what she meant.
But on the other hand, I have stage fright when I sing, dance, or perform. I mean, I have a chance to correct my mistake during the presentation, while there is no chance in performance.
Characters I like from outside of LiS
Historical
TBA
Fictional
Aldaris, from game "Starcraft" and "Starcraft: Brood War".
Andrea "Andy" Sachs and Miranda Priestly, from the movie "The Devil Wears Prada"
Don Jaime Astarloa, from the novel "The Fencing Master", written by Arturo Perez-Reverte.
Jesus and Judas from the movie "Jesus Christ Superstar (1973)"
Karin Morikawa, from the novel "Say Hello to Him When the Time Comes", written by Takuji Ichikawa.
King Gung Ye, from the historical drama "Taejo Wang Geon".
King Taejong, from the historical drama "Tears of the Dragon".
Rohana, from game "Starcraft II: Legacy of the Void".
Sabé, from the movie "Star Wars: Episode 1 - The Phantom Menace".
Shizuru Satonaka from novel "Love's Photographs", written by Takuji Ichikawa.
Tamar, from game "Sid Meier's Cvilization VI"
Theodora, from game "Sid Meier's Civilization V".
TBA